Mommy Moments - Sydelle's Favorite Pair of Shoes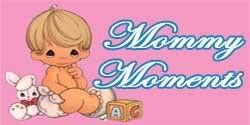 Time for Mommy Moments again! And for this week its all about our kids shoes and here's my daughter's favorite pair of shoes / sandals.
Her Barbie Boots. She usually wears it when we go out shopping and going to the mall.
Gladiator Sandals. She loves wearing it outside the house and sometimes when we go out shopping together.
White High Heels. This is her Sunday shoes. She loves wearing it when we go to church specially when it is paired with sexy skirts or dress.
Red Sandals. It serves as her everyday sandals. She just love wearing it even inside the house.
My daughter wears her favorite red sandals
( she was eating a piece of crunchy lechon ) lol!