Shoot Me! 4 of 52
Guess where am I in this pic? hahaha! well obviously I'm the cutest little one! lol
That's my gorgeous mom at the center and my half sister on the right. She's actually a Half Filipina and Half Swiss. My mom already wear high heels but still my sister is so tall! And even if I wear how many inches of high heels, I still can't reach her height. hahaha!
This is my entry for this week's Shoot Me!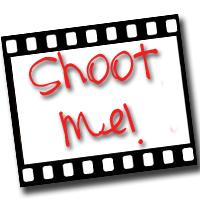 Shoot Me! It's time to stop hiding behind that camera of yours. Your family is missing you in the picture. So it's time to post a picture of YOU (yes, you) every Thursday with your child, your spouse, your friend, your dog, or even by yourself. Just get in the picture, you'll be glad you did! And just jump in now with 1 of 52, you can do it!