Mommy Moments - This Time its for Daddy!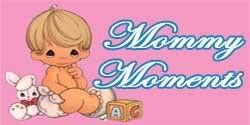 For this week's Mommy Moments theme is all about Daddy's precious moments with our kids so here's my entry.
Their 1st captured photo while sleeping together. Our baby was a month old here.
Trying to feed her
One of their cuddling moments together
They both love swimming at the beach
My hubby also loves spending some time with our daughter at the mall while playing with her favorite fun rides.
No words could ever express how much we appreciate, admire and thank him for everything he's done for us. We have been blessed in so many ways and from the bottom of our heart, we want to say Thank you and We Love You Papa!