Shoot Me! 6 of 52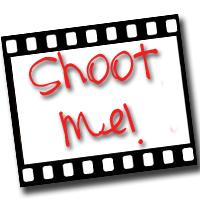 Here comes the Wives!
That's me and my good friend Mhai who is also the wife of my brother in law. I don't know how we call each other but all I know is that she is also a part of our family since she's the favorite playmate of my daughter. hehehe
Want to share some of your photos with us?
Then Join Shoot Me! It's time to stop hiding behind that camera of yours. Your family is missing you in the picture. So it's time to post a picture of YOU (yes, you) every Thursday with your child, your spouse, your friend, your dog, or even by yourself. Just get in the picture, you'll be glad you did! And just jump in now with 1 of 52, you can do it!