Simply Me
My hubby fell in love with my simple, angelic or tamed face. I actually don't put some make up on my face. A simple lipstick or lip gloss and a Johnson's baby powder is enough for me. I just started putting some make up when I got married because I don't want to look like an old "losyang" woman.
my recent photo shot
I actually want to say I love my body before because of my 24 inches waistline but sad to say I think I couldn't get that sexy figure back since I gained a lot of weight when I gave birth 3 years ago. So lets just focus on my face... hahahaha!
My elegant look
My funky look
My feminine look
and my "Kikay" Look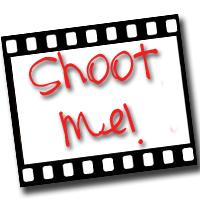 Shoot Me! 9 of 52