Shoot Me! 13 of 52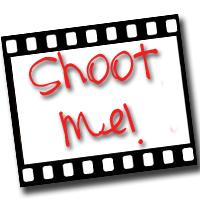 I have some fan sign photos here from the websites where I used to be a member with until today. All of them are actually paid to do tasks where I got paid to do it. Aside from that, I really enjoyed taking my own photos using their fan signs too.
This is my recent winning photo entry from Ganda Ever So Much where I won some freebies and give aways. Kuya Orms actually had another contest going on so If you want to join, you can check out his blog.
This is also my recent fan sign photo from PayMeSocial. I got paid just by uploading a verified photo like this. PayMeSocial by the way is a social paying site where we got paid by writing a blog, uploading photos and videos, referring friends etc.