My First Google Adsense Payment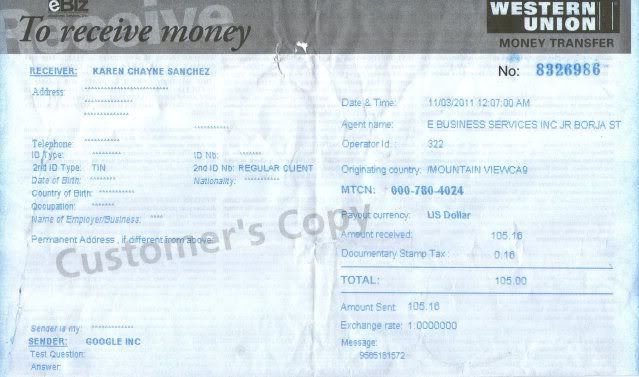 Finally after more than a year of waiting to reach the minimum $100 payout, I received my very first payment from Google Adsense. Woohoo! I was so happy of course since this is my first time to received payment from Google. I was able to withdraw my money through Western Union quick cash payment. It took me more than a year to reach it since my earnings came here in my main blog from blogger. My traffic here was very low so it resulted in poor page views and a poor amount of clicks.
Well, I actually don't expect of high earnings since I don't know yet how to earn huge amount of money from Google Adsense unlike other bloggers who are earning around $3000 a month. Whoa! I think I have to learn more about the tips and tricks on how they were able to earn it. Anyway, so how about you guys? did you also receive payment from Google Adsense? If so, how long did it take you to reach the payout stage?