Got Our New Passports Today!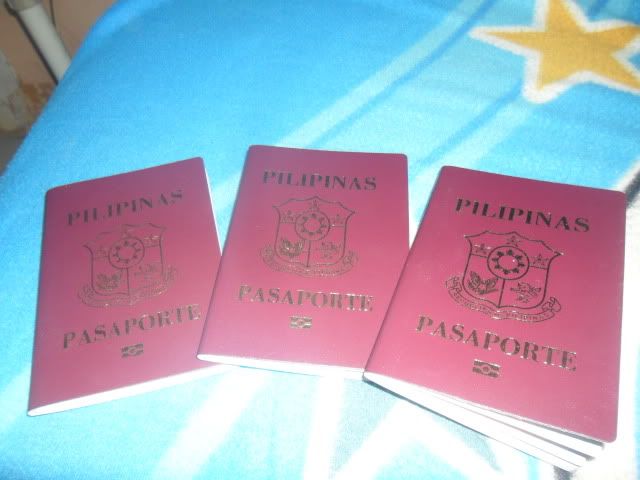 Finally after 35 working days of waiting patiently, we got our new passports today! Whew, it took us more than a month of waiting since we applied for our lost passports. The lost ones was one of the unfortunate things that was flooded when typhoon Sendong came and devastated our place three months ago.
I never thought that applying for a lost passport is such a hassle thing to do. Aside from getting an affidavit of loss which must be duly notarized by an Attorney, we need to go to the police station and make a blotter report. DFA's requirement is also the same when you apply for a new passport plus we need to pay for a penalty charge for the loss.
We waited for 15 days for the clearing period and another 20 days for the processing since we just choose the regular processing fee. Well, it took so long but its okay. Now we are preparing for our travel to Manila so we could apply for a tourist visa.
My hubby and I together with our daughter was invited by my mom to spend a summer holiday for three months in her working country in Switzerland. Woot! were all excited for this holiday! We hope and pray that our visa will be approved immediately by the Swiss embassy.