Sydelle's First Day in School
My daughter Sydelle's first day in school as Kinder 2 (K2) was a fun filled experience for both of us. We wake up early in the morning since her class will start at 7:30 am. When we arrived at the school and went to her classroom, her teacher greeted us and welcomed her to their room. While they are still waiting for their other classmates, the teacher allowed the kids to play at their playhouse while others played some toys.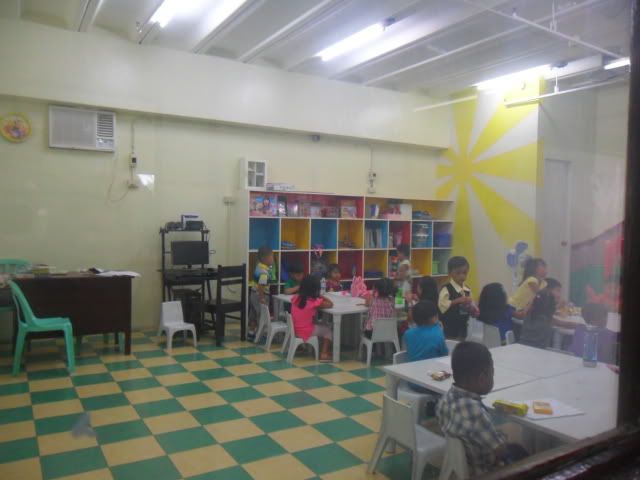 We were also advised by the teacher to leave our kids and just wait outside so they could spend some time to socialize and go along with each other. We the parents waited outside but we all feel unease since we want to check out how our child is doing. We keep on looking at their window glass door to see if their okay. They looked behave in this photo 'coz its their snack time LOL! but after a few minutes, someone already cried because he wants to go out and he's been looking for his mom.
My daughter even had a fight because her classmate took her chair. Others were busy playing, fighting and even sleeping Yay! Good thing their teacher is patient enough. I just hope that she could carry and handle all this kids. Good luck to her and to my daughter also. I hope that she will also do well in school since we still have a long journey to go on her studies.