Gym Workout Routines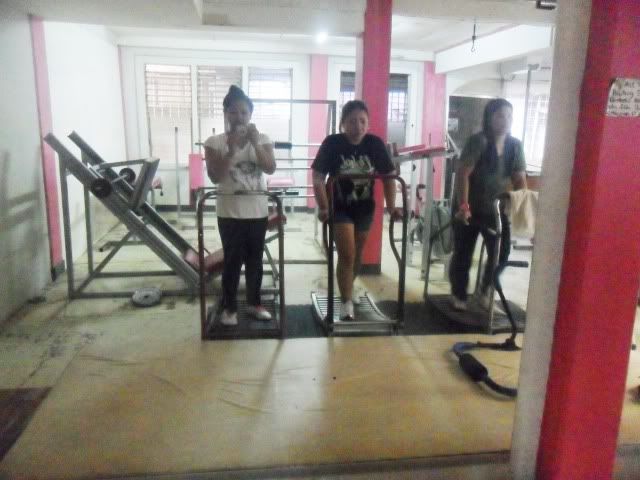 Whew! Its been 5 days since I started doing some workout exercise at the gym. The first few days was such a pain since my body is not used of doing some exercise. I could feel that my muscles are being stretched out and I felt pain in my abdomen, back, arms and legs. These are the areas of my body that needs a thorough workout. I am with my mommy friends who also wants to lose their weight. We follow a certain program on which of the gym equipment machines are we going to use and how to use it such as thread mill, indoor triathlon, twister, push up circuits and other strength training like abdominal workout, lower body exercise, upper body workout and many others.
Because of this gym workout routines that Ive been doing every weekdays, I have learned to love my body. I have come to realize that its easy to get fat but its really hard to lose weight. It needs a lot of patience, courage and determination if you really want to reach your goal. I was inspired by other mommies who also went to the gym and do their workout routines. I saw the great changes and improvement on their body and how they will able to get back their body in shape. Oh well, I still have 3 weeks more to go since we tried to see if we could really lose weight after a month. I am excited to know if my weight will gradually decrease and I can see the great changes in my body soon.