Scheduled Activities For Higalaay Kagay-an Festival 2014
Higalaay Kagay-an Festival 2014 is here and its time to celebrate celebration of the city's patron saint, St. Augustine on 28th of August 2014. The following is the festival core events and activities which are the rallying points for a campaign to promote Cagayan de Oro City and the surrounding areas for tourism destination.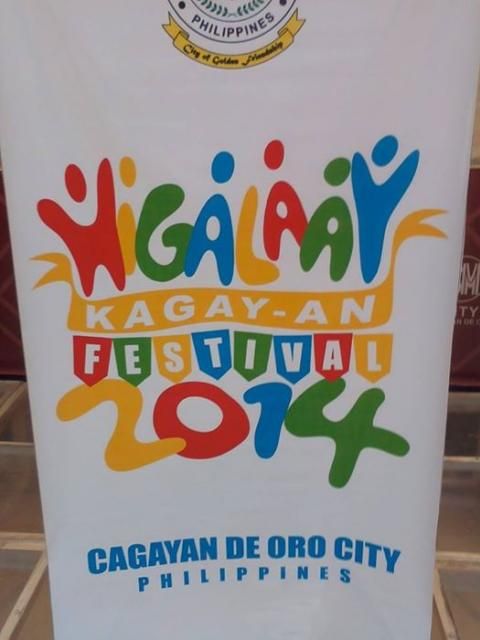 Mindanao Fashion Summit
Co-organized by Oro Fashion Designers Guild.
Kumbira, the country's longest-running culinary show
Organize by COHARA and Department of Tourism-10.
Garden Show & Agri Fair
Organized by Flori Cultura de Oro and Agricultural Productivity Office.
Kagay-an Festival Marathon
Organized by Circle Productions
Cowboy Festival: 10th Annual Cagayan de Oro Horse Show
Roa Property, P.N. Roa Avenue
Organized by the Cagayan de Oro Horsemen, Inc.
Kahimunan Northern Mindanao 2014 the food and lifestyle show
Organized by the Department of Trade and Industry Misamis Oriental
Miss Cagayan de Oro 2014 Coronation Night
Organize by JCI Bai Lawanen
Street Dancing: Cagayan de Oro Carnival
Organized by City Tourism Council
P.E. Rhythmic Dance Competition
Organized by DepED, City Schools Division, DOT-10
Kagay-an Pyro Festival
Organized by SM City Mall
Higalas Parade of Floats and Icons and Civic Military Parade
Rodelsa Circle to Limketkai Center
Co-organized by Artists and Cultural Workers of Cagayan de Oro.
There will be 2 Religious Processions:
The Street Procession
Organize by the Archdiocese of Cagayan de Oro and Safer River Lifesaver Foundation, Inc. of Liceo de Cagayan University.
The Fluvial Parade
Macabalan to Duaw Kagay-an Park
Don't forget to mark your calendar and bring your family and friends to enjoy the scheduled activities for Higalaay Kagay-an Festival this year!
Kita kits mga Higala! :)