TigerAir Philippines Launches Manila-Cagayan de Oro Flights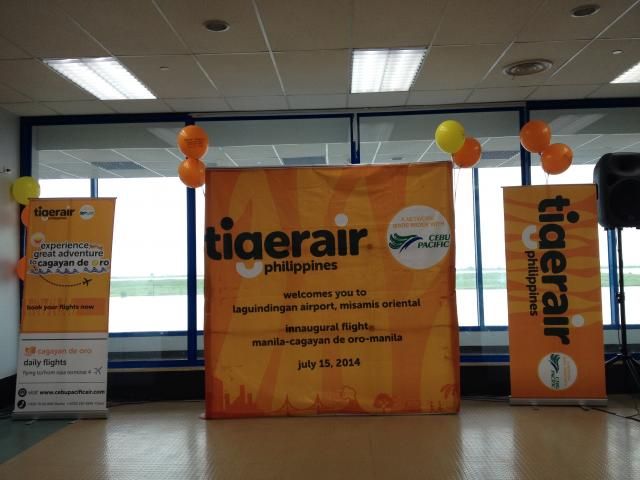 Cebu Pacific Air, through its network made wider with Tigerair Philippines, expands its domestic network with the launch of Tigerair Philippines Manila-Cagayan de Oro flights last July 15, 2014. Utilizing an Airbus A320 aircraft, the Manila-Cagayan de Oro maiden flight departed NAIA Terminal 4 in Manila at 10am and landed in Cagayan de Oro at 11:30am. The return flight departed Cagayan de Oro at 12:30pm and landed in Manila at 2pm.
Tigerair Philippines currently holds a P1 seat sale on all its domestic destinations from July 15 to 17, 2014 or until seats last. This is for travel from January 1 to March 31, 2015. For those traveling to and from Cagayan de Oro before or after the 1st quarter of 2015, lowest year-round fares start from P1,518.
Tigerair Philippines, through its network made wider with Cebu Pacific, remains committed to providing the traveling public more travel options and low fares. "The launch of direct flights to Cagayan de Oro increases accessibility to Northern Mindanao," said Atty. Leilani de Leon, Tigerair Philippines Chief Legal and Corporate Affairs.
For booking and inquiries, please log on to www.cebupacificair.com or call our reservation hotlines (02)7020-888 or (032)230-8888. Our latest seat sales can also be found on CEB's official Twitter (@CebuPacificAir) and Facebook pages and on Tigerair Philippines official Twitter (@tigerairPH) and Facebook (Tigerair Philippines) pages.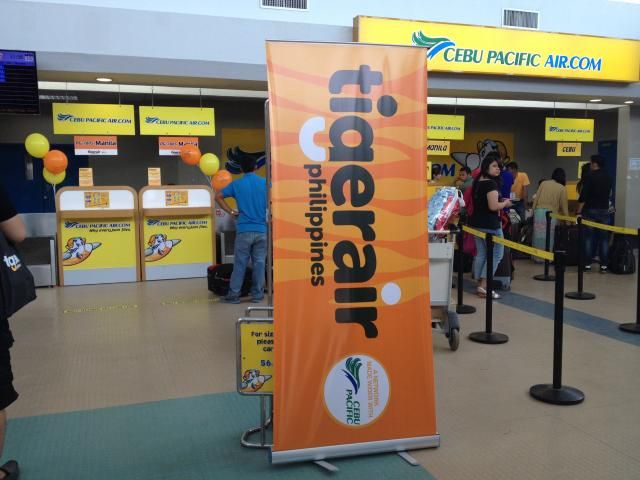 About Cebu Pacific Air Inc. and Tigerair Philippines
Cebu Pacific Air is the leading carrier in the Philippine air transportation industry, offering its low-cast service to more destinations and routes with higher flight frequency within the Philippines than any other airline. CEB is now operating flights on a network made wider Tigerair Philippines, creating the largest low-cost network to and from the Philippines. CEB currently operates over 2,200 flights per week with 50 aircraft to 26 international and 34 Philippine destinations.
Tigerair Philippines currently operates approximately 220 flights per week with four aircraft to nine domestic and international destinations. For more information, please visit www.cebupacificair.com