Global Filipino Schools Program in CDO Launched by Globe
Globe Telecom is championing 21st century learning and integration of ICT is education by recently introducing its Global Filipino Schools (GFS) program through a ceremonial turnover of the Globe mobile laboratory, the first installment of the program's ICT equipment enhancement at the City Central School here in Cagayan de Oro City. Global Filipino Schools Program is a long term educational initiative that seeks to transform select public schools into centers of ICT excellence and innovative teaching methods, in order to set stage for 21st century learning.
As part of its commitment to nation-building, Globe prepaid emphasizes the importance of education among Filipino youth by introducing innovative education programs to public schools, teachers and students. "We want to be able to increase their access to digital content, making learning more exciting and engaging for the students," said Issa Cabreira, VP for Globe Prepaid Business.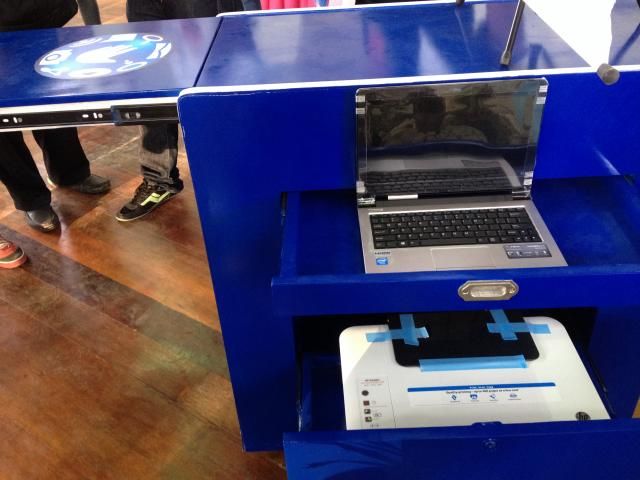 Globe partnered with City Central School and DepEd Division of CDO to train teachers to integrate technology in education and to provide Globe mobile laboratory packages which includes a set of netbooks, mobile projectors, and sound systems for use of Homeroom teachers at each grade level.
Backed by a brand new network that enables faster and more seamless browsing experience, the Global Filipino school program will also provide City Central School superior online connectivity for the teachers to access limitless teaching and learning engagements available on the internet as well as enhanced ICT equipment.
The introduction of the 21st Century Teaching Methods which will be provided to teachers through the Global Filipino Teacher Program (GFT), a 5-day teacher training workshop on Project-based Learning and ICT integration in the classroom which was co-developed with Coalition for Better education, a non-profit organization committed to forwarding 21st Century learning through teacher training.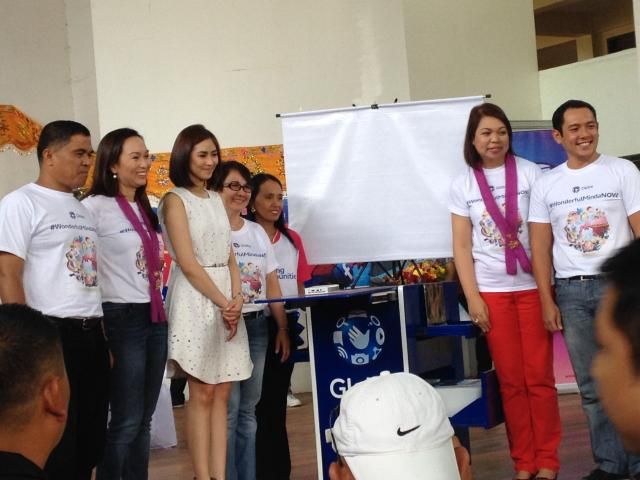 Ceremonial turnover of the Globe mobile laboratory with Globe's Top Endorser, Miss Sarah Geronimo
"We are very thankful to Globe for selecting us to be the first Global Filipino School in CDO. The said program will help our teachers improve their craft through online learning resources, teleconferencing for best practices, and operate classroom management tools. They can now work faster, more efficiently and effectively. GFS will also help us inspire, motivate and engage our students to realize the value of education through technology," said Celso Paguion, Lead Principal of City Central School.
Also part of being a GFS is to fully utilize the school as a teacher training hub on ICT excellence in the classroom for the entire division. Both the school and the DepEd division need to ensure all teachers of the select schools are trained to bring 21st century learning into the classroom as well as to conduct teaching training to neighboring public schools within their division. The success of the first Global Filipino program which was given to Bilar National High School after an evaluation with focus on school management, teacher and student development, and ability and potential to forge on school management with the community stakeholders for sustainable development projects in December 2012 empowered Globe to put up more Global Filipino Schools around the country starting off in Mindanao.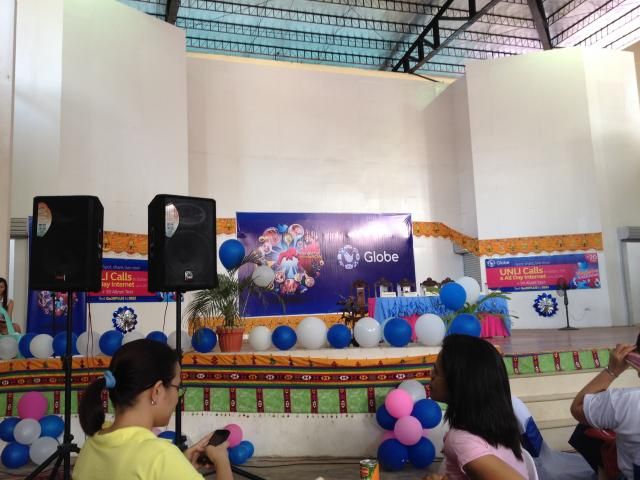 Globe Prepaid takes strides in rebuilding the nation with initiatives that will provide education opportunities for the youth which is the core target on Globe Prepaid. In 2003, Globe introduces Text2Teach which is an innovative mobile learning package that uses a smartphone and a specialized SIM card powered by Globe Telecom. This allows teachers to download comprehensive education videos in Math, Science, English and Values Education for fifth and sixth grade students. The server is hosted by Globe to allow teachers even in remote areas to access educational materials to supplement their lessons. Since then, more than one million public elementary school students and almost 3,699 teachers and school officials in 1,041 schools in the country are benefiting from the said project.