The World's First Curved UHD TV from Samsung is Here!
Samsung, the World's leader in innovation and design once again outdoes itself in its latest TV model release: World's First Curved Ultra High-Definition (UHD) TV. This newest lineup from Samsung is geared towards fulfilling the needs and desires of Filipino viewers. The Samsung Curved UHD TV boasts of crisp picture quality, 4x more powerful that of a FHD screen, and a change in perspective that makes images appear larger and true-to-life. As compared to flat screen TVs, this special screen allows for a more realistic viewing experience even from different angles—ensuring that everyone gets the best seat in the house.
The combination of the curved screen and Samsung Proprietary Auto Depth Enhancer UHD technology automatically adjusts contrast for a greater sense of depth and gives a 3D-like effect without requiring glasses. Imagine seeing images coming to life right in front of you in spectacular color, clarity and detail that only Samsung can give. Even the color is further enhanced using the PurColor technology that reproduces color for even more detailed expression. Amazing, isn't it?
In addition to this, Samsung makes sure that the usage is a breeze with its user-friendly operating system! This Curved UHD TV is easy, fast, and fun to use with its multi-link screen feature that allows dual screens to process separate tasks that operate alongside each other. Side-by-side enjoyment of multiple entertainment portals is now made possible by Samsung's innovative TV line.
You don't need to worry about cutting down on speed performance thanks to the upgraded Quad Core processor, the Quad Core Plus, which delivers quicker loading and navigation through tasks and commands. Browse through the panels for apps, multimedia content, NewsOn features and more with the swift speed of the Samsung SMART TV. The Curved UHD SMART TV is available in 78-inches, 65-inches, and 55-inches in all Samsung outlets nationwide.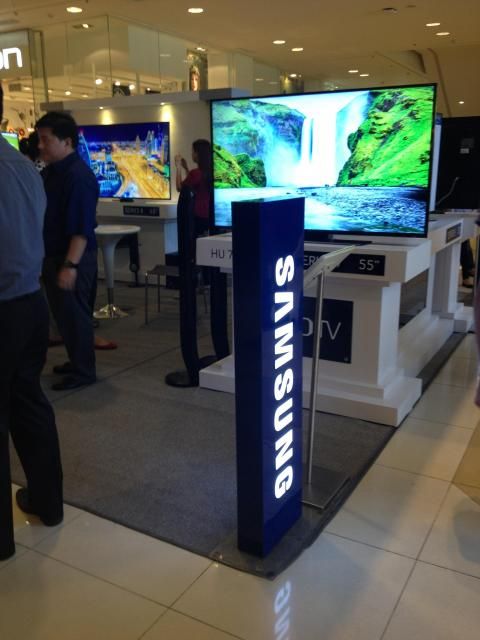 Built for the Philippine Market Aside from the curved UHD TV, Samsung has tailored this year's product lineup with the Philippine market in mind. Some of the features worth highlighting on are the internet capability of the TVs, perfect for our social media and internet-savvy Filipino users, and the Family TV feature, that lets family members maximize the Samsung experience with Screen Capture and Sound capture to instantly catalog their favorite moments on screen for personal viewing in the future.
Plus, all these saved images and information are automatically saved in your USB for easy storage and access. What a great convenience! There's also, Soccer Mode, designed specifically for a more enjoyable sports-watching experience with optimized picture and sound quality. Soccer fans can now zoom in, auto and manual highlight, and record moments throughout the game for a more interactive and closer look at their favorite sport.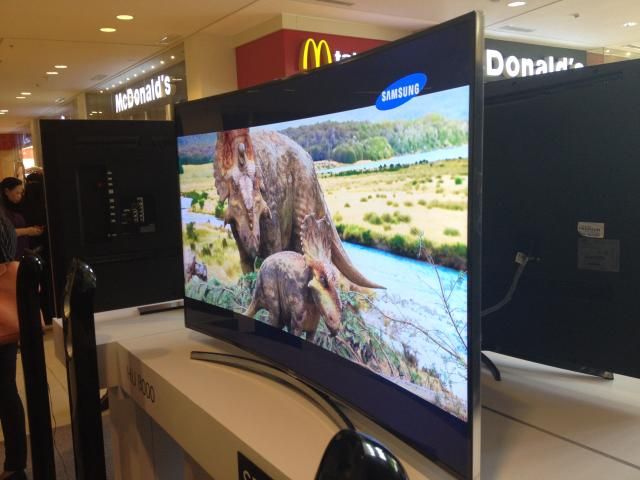 Samsung's new audio products keep Life and Design in tune Completing this immersive experience is the ultra-slim HW-H600 SoundStand, which is a complete audio system that can be wirelessly connected to your SMART TV for the full effects of surround sound television enjoyment. It's sleek, low-profile design is fit for small spaces around your home, such as the bedroom, and is powered by Multi-Direction technology that creates richer sound and high quality acoustics. The HW-H600 can easily be paired with 32" up to 55" Samsung SMART TVs.
Samsung continues to set the bar in innovation worldwide, combining ground-breaking features with unmatched performance and design to create products that match and anticipate consumers' needs and desires.
Come and see Samsung's newest lineup of products at your nearest appliance store. It is now available at the activity center of Centrio Ayala Mall.