Why Monster Kitchen Academy is The Most Trusted Baking & Culinary School in Northern Mindanao
Monster Kitchen Academy took home the overall title in the Professional Division in the Mindanao Chef Wars for the 3rd straight year and will represent Mindanao in the National Food Showdown which is set this month in September. It's a grand slam of sorts for Monster Kitchen after topping the event in 2012 and 2013.
No wonder why they have been awarded as the most trusted baking and culinary school in Northern Mindanao. They remain committed to give their students, partners and valued clients the quality service and they give their very best in teaching them to become efficient and better in their passion for baking and cooking.
Can we get some thumbs up for these awesome Chefs? :)
Monster Kitchen Academy is the only baking school in the country that incorporates the Wilton USA Certificate Course (Decorating Basics) in their Fundamentals of Baking and Pastry Arts Program.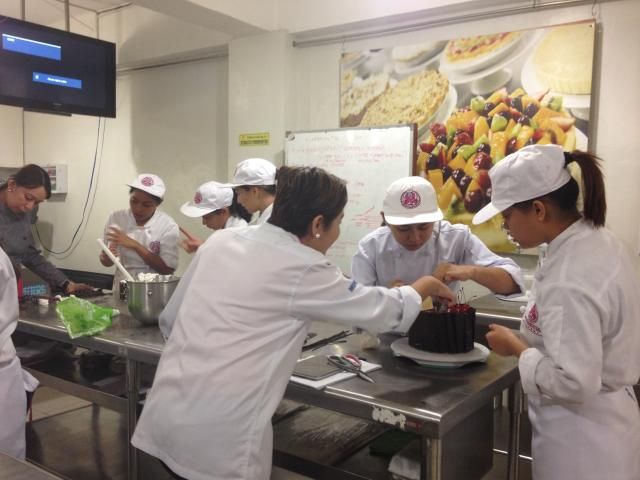 Because of this, more aspiring Filipino chefs and bakers enroll at Monster Kitchen CDO. This also reinforces Monster Kitchen's status as the best baking school in the region. Check out their mouth watering delicious cakes that their students made when we visited Monster Kitchen during their CDO media event.
Monster Kitchen Academy is the school counterpart of Monster Kitchen, a baking and cooking supplies store. Their proof of excellence in teaching future bakers and chefs, is being the overall champion in the professional division of Kumbira 2012 up to this year 2014, which is the largest professional and student culinary show and live competition in Mindanao.
Monster Kitchen was also declared grand winner in the Mindanao Chef War competition and garnered the most awards from different live competitions in 2012. Monster Kitchen Cagayan de Oro continues its mission to teach the best cooking and baking techniques. They are really committed to their mission which is to improve people's lives.
If you have the passion for cooking and baking, then start your career or business as a chef or baker at Monster Kitchen! Call (0917) 7071245 or like and get updated on their Facebook Page for more details.
Trust the award-winning baking and culinary school in Northern Mindanao to teach you. Contact them today!