DAYEG:The Battle of the Christian Bands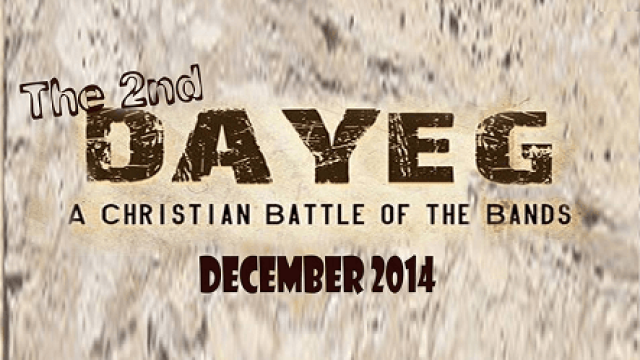 Dayeg is a battle of the Christian bands which was organized by Rhyan Casiño,a cultural worker, events organizer and visual artist here in Cagayan de Oro City. Rhyan's influence in helping the youth has made him decided to organized "Dayeg" which a Visayan word for worship. The youth can express themselves, create change and have an impact to the world through positive music. It is also a great avenue for Christian youth local bands to showcase their talents the Lord has given them. Using their music instruments such as guitars from baby taylor guitars, drums, keyboards or even percussion instruments, they can all use it for God's glory.
They all believe that powerful message through positive music should be heard by all people in the best way possible, Christian or not, should be part of this campaign. This is indeed a way of helping our youth from being influenced and may take the road that promotes sex, drugs and violence. It is a great way to show to everyone that living a positive life is more cooler, better and happier by creating more positive things, like positive and inspirational music.