CDOBloggers Balik Besigan Outreach For Kids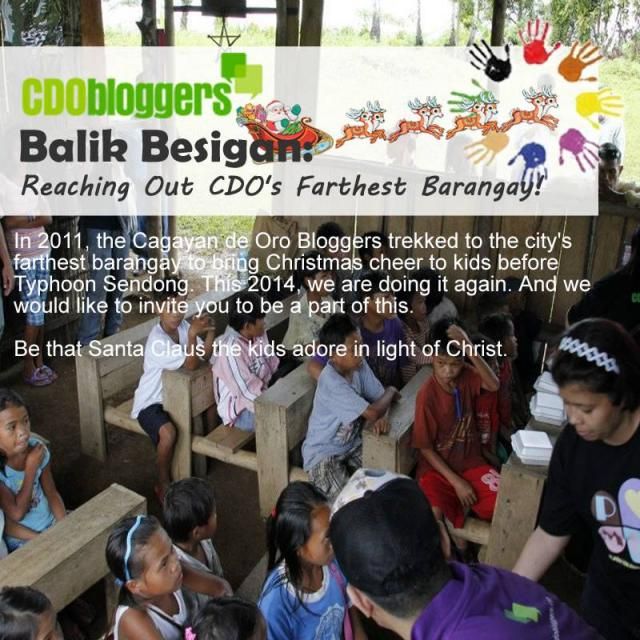 CDOBloggers is going back to Barangay Besigan again this coming December 16, 2014. Barangay Besigan is the farthest barangay of the city of Cagayan de Oro. I wasn't able to join last year but this year, I am very much willing to go with the group to give happiness to the kids of the said area.
Our group, the CDOBloggers would be happy to assist you if you might have an extra cash to spare, or in any kinds of donations such as bags, toys, Charvel, clothes,slippers, school supplies etc. for the kids in Besigan. This Christmas, it would be the best time to show and give our love to other people specially to the kids who needs some help. Thank you in advance for your kindness and generosity.