Step Up Your Next On/Off Road Challenge with Honda XR150L
Honda Philippines,Inc. continues to provide motorcycles in the industry particularly for the On and Off Road category that is specifically designed for Filipinos who travel frequently. They further promote one of their best On/Off Road bike, the XR125L.
With the improvements that they have made to the XR150L, Honda Philippines are very confident that this motorcycle will make it to the next level as it offers best features which combines rugged durability with low operating costs. I find that this new model simply looks stunning with a sporty design for added attraction. It has an enhanced reliability and safety as well.
The Honda XR150L's advantage, besides all the visual and engine improvement, is that it is suitable to the average Filipino height for better handling and drivability. It has a huge fuel tank capacity which is good for long rides. The new Honda XR150L comes in red and black colors and is now available in Honda dealerships nationwide at P83,900.00.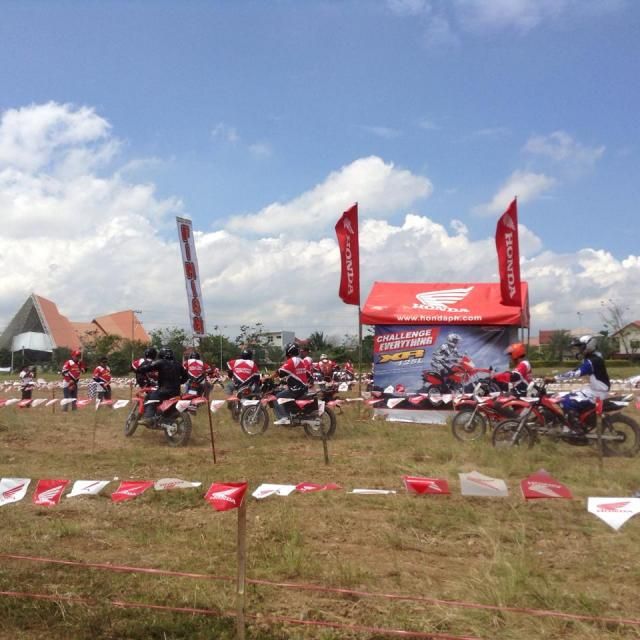 Last February 14, 2015, the racing event was held at the back of SM City Cagayan de Oro where the highlight of the activities was the actual track day and friendly race competition for XR125L riders. Honda Philippines, Inc. also included a Fun Race for those XRM riders who wanted to join the event.
The off-road race clinic was instructed by Mr. Jovie Saulog, one of the greatest riders in the history of Philippine motorcross. He is with actor Jordan Herera who is also a motorcross rider. The off-road race clinic was open to all off-road riders who wanted to learn more about Motorcoss.
For more information , please visit their website at www.hondaph.com.
Step up to your next challenge today with the new Honda XR150L!