Explore Asian Flavors at Ah Fong Asian Cuisine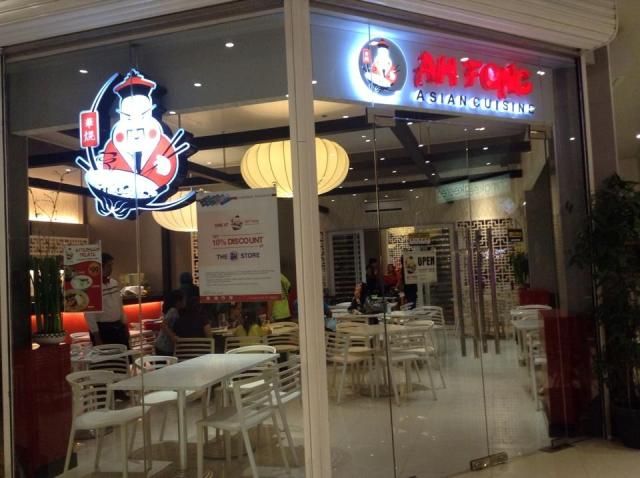 Ah Fong, a new dining experience in Cagayan de Oro City has so far gained some good reviews from those who have tried some of its Asian cuisine and I am one of them! Yes, it was my first time to dine in at Ah Fong Asian Cuisine when we had our General Members Meeting and Induction of Newly Elected Officers from our group, The CDO Bloggers. We are so thankful of Ah Fong for accommodating us and for providing the foods for us.
Ah Fong owner, Miss Nelia Lee
Located at the Ground Level of Grand Central along Hayes Street, it is owned by Nelia Lee. The place is clean with a touch of fine architecture and modern interior design and of course the delectable Asian cuisine. Ah Fong Asian Cuisine just opened last August 2014 but has gained momentum in the number of customers it has served with good food and family-like experience. Topped with delicious and exquisite food choices, the newly-opened restaurant is true to its name. Ah Fong makes sure that the total ambiance is to the liking of every person coming in served with happiness to every bite of their delicacy.
It is synonymous with delectable food varying from its bestseller and house specialty! I'm pretty sure the dishes are to your liking. Check out our buffet meals below:
Ah Fong is perfect for any family celebration. The kind of clean yet festive feeling one cannot ignore the fact Ah Fong is not just a place to be but a new experience of Chinese cuisine at its peak. Ah Fong can make customer's simple planned celebration to an exciting and tummy-fulfilling one.
a sneak peek of their menu
Ah Fong will always have a part of your heart in filling up your empty tummies.
| | | | | |
| --- | --- | --- | --- | --- |
| For reservations, please call: (088) 880 3299 or like their Facebook page for more updates. | | | | |