Develop Your Kid's Passion for Baking! Enroll Them at SweetHouse CDO Summer Bootcamp for Kids
Do you want to bust your kid's boredom this summer?
Then enrolling them at SweetHouse CDO is definitely a good idea!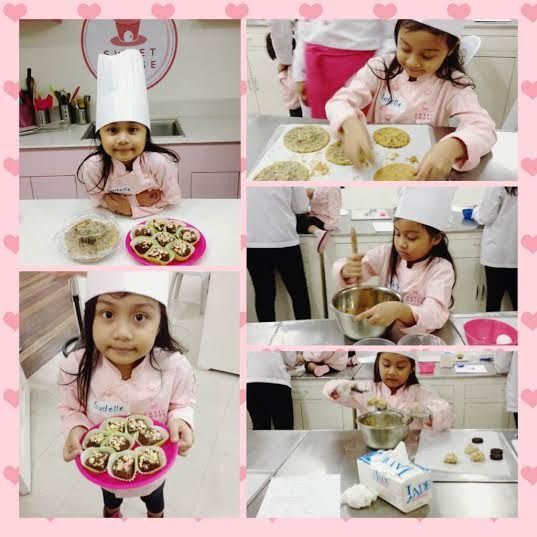 (Chocolate Chip Cookies & Rocky Road Brownies)
I've let my daughter enrolled at the Summer Bootcamp for Kids 2015 where SweetHouse CDO is offering and she is now on its 3rd day for the baking class. She really enjoyed her time in learning how to bake pastries and cakes.
What makes this summer bootcamp so awesome is that the kids will experience individual hands-on baking experience. I personally witness how the kids really enjoyed the whole baking session. Kids who has the passion for baking will surely learn a lot and they can simply apply it at home in making their own pastries and cakes.
SweetHouse also offers their first baking demo at Centrio Ayala Mall this Thursday April 23, 2015 from 3pm to 5pm and their next free baking demo will be performed by the kiddos! Yay! You can catch these cutie kids on April 30 from 3pm to 5pm at the Centrio Ayala Mall Activity Center as they will be showcasing what they learned from their 5-Day Bootcamp and this will also be their graduation day for Batch 1, Batch 2 and the Batch 3.
By the way, they are still accepting enrollees for Batch 2 and 3. For more information, please check out their SweetHouse CDO Facebook page and send them a personal message for inquiries and other details.