Enjoy The Benefits of Online Shopping with iprice.ph
Online shopping is one of the greatest aspects of the internet today. By choosing to shop online you will be able to enjoy many benefits. You should take advantage of online shopping for a variety of reasons such as, saving time where you do not have to drive anywhere because you can often purchase an item with just a simple click of a button. You can stay within the comfort of your home and find that perfect gift no matter if it is rare or readily available. If you have not joined the ever growing population of online shoppers, this is your opportunity.
With online shopping, you save money, time, and effort all with the click of a mouse. And if you are wondering how can I get access to great deals and discounted prices of services and products online, thanks to iprice.ph!

All you have to do is just type in iprice.ph on your address bar and you will be directed to their website. iprice.ph is a website where to find the best deals you can get from different online shops like Lazada, Zalora, Glasses Online, Bebe, Romwe, Entirely Pets Pharmacy and many more. It is your one stop shopping destination. They also have discounted coupons from different online shops which will make it very convenient for you to get more discount upon your checkout. It's like an all the promos, products and great deals from different online shops in one website!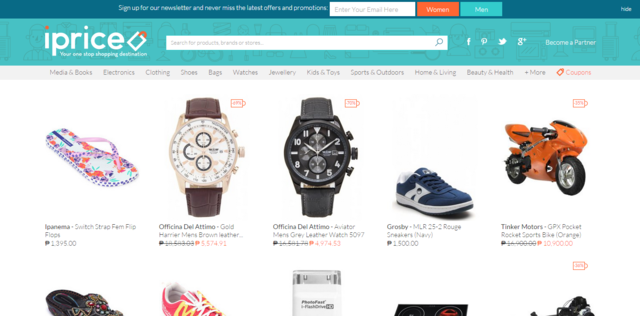 This one stop shopping destination is the most reliable on finding the best deals and promotions because they also have updated system to bring relevant prices and avoid shoppers from misleading promos. For online shoppers like me, this is the best way to keep your online shopping hassle free. We need a very time efficient way but at the same time get the best deals we possibly can and they made it possible.
With unlimited opportunities that iprice.ph offers, you can find exactly what you need!