Enjoy Every Bite of Apollo Chocolates Available at Apollo Chocolates CDO!
Well, here's a yummy sweet treat for you!
Introducing Apollo Chocolates!
If you haven't heard of Apollo Chocolates before, it is actually Malaysia's top brand and delicious snacks. Apollo is a premier chocolate confectionary products and layer cake manufacturer in Malaysia. With high quality and innovation, they make it available in a variety of flavors of Apollo cake and wafers.
The Apollo products are distributed in Malaysia and other overseas market which are Singapore, Indonesia, Thailand, Vietnam, China, Hong Kong, Taiwan, Japan, India, Middle East and of course here in the Philippines.
Now if you're wondering where you could purchase Apollo Chocolates here in CDO, you don't need to worry because Apollo Chocolates CDO is now accepting for orders. For CDO area, pick-up orders are available at 12th-15th St. Acacia Grove, Door #6, Nazareth, Cagayan de Oro City.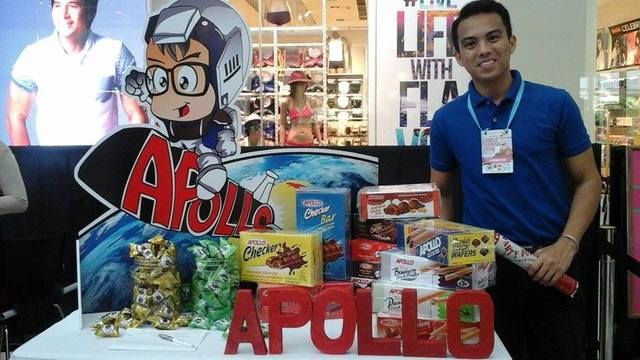 Apollo Chocolates CDO is the Official Distributor of Apollo Chocolates here in Cagayan de Oro City. It is available in Sticks, Bars, Wafers, Layer Cakes. To book orders, CALL APOLLO at 0917 721 3697. You may also like their Facebook page, Apollo Chocolates CDO for more information and updates.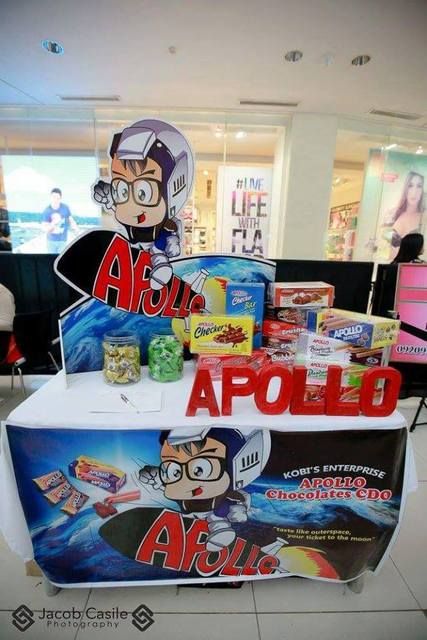 For those who are living outside CDO, they do shipping as well. No minimum order is required and shipping fee is added to the total amount.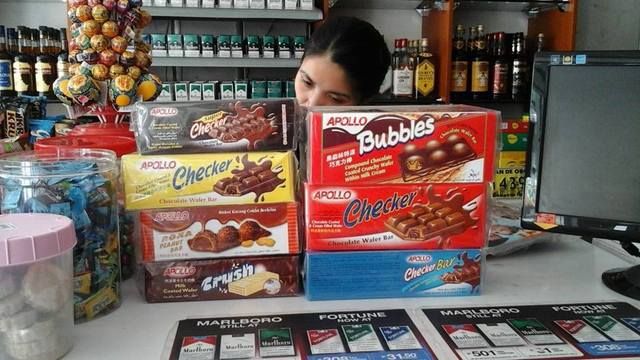 Apollo Chocolates are also available in all leading convenience store here in Cagayan de Oro City particularly in Chams, Grams and C7 Convenience Stores.
The products available include Chocolate Wafers, Stick Wafers, Checker Bars, Roka Bar, Apollo Bubbles and Apollo Crush. Below are some photos with the list of prices.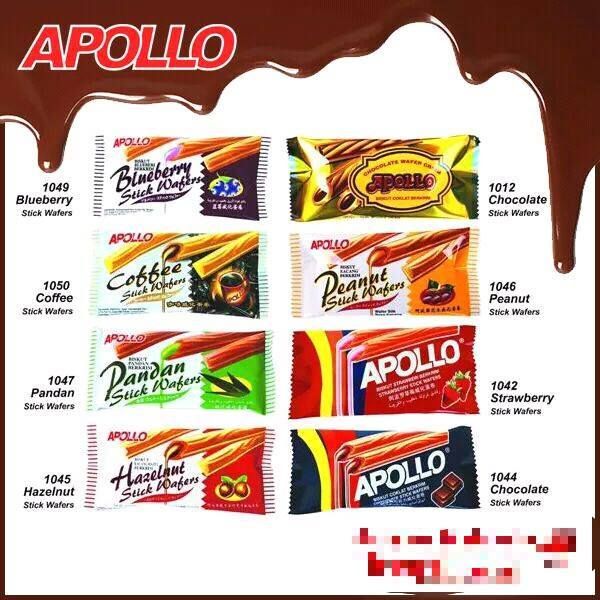 Apollo Stick Wafers- P220/box (30pcs) in Chocolate, Strawberry, Blueberry and Pandan flavors.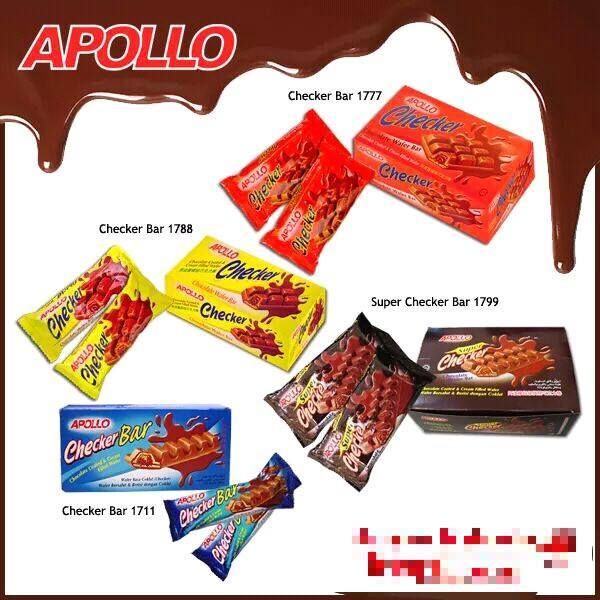 Apollo Checker Bars- Black P330/box (12pcs), Yellow P320/box (24pcs), Blue P330/box
(24pcs)
Red P340/box (24pcs)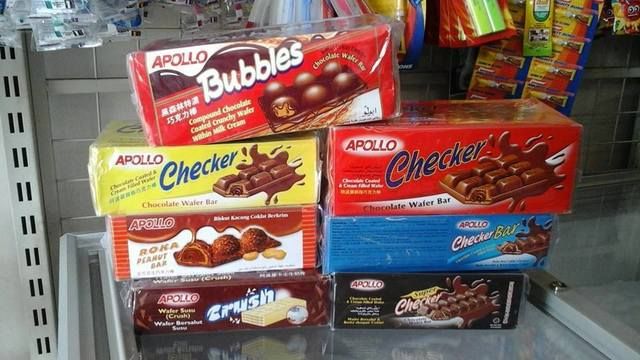 Apollo Roka- Bar P325/box (24pcs), Balls P330/pck (80pcs)
Apollo Crush- P280/box (24pcs) in Milk and Chocolate flavors
We've tried the Apollo Crush and Apollo Stick Wafers and we really liked it so much!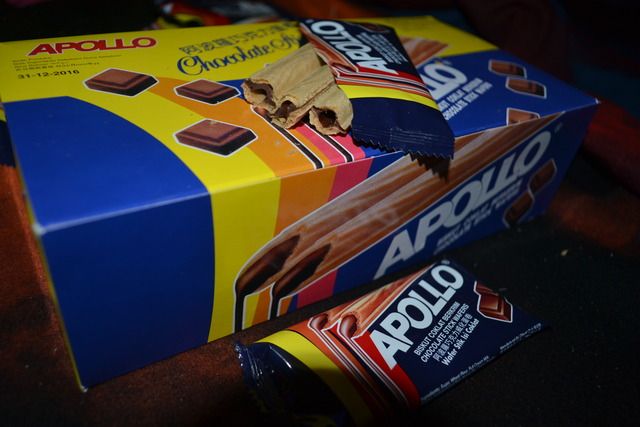 These light and crispy cream filled wafer sticks are a delight. It is filled with the goodness of fine and creamy chocolate.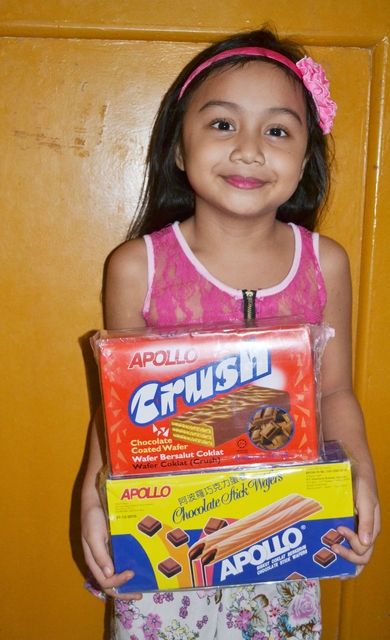 Special thanks to Apollo Chocolates CDO for giving us these yummy chocolatey goodies from Apollo Chocolates! ;)
Apollo chocolates are indeed a great snack when taking a break: whether you are at home, work or on the go! It fits in your pocket and is very handy to carry. I'm pretty sure kids of all ages, even kids at heart will surely enjoy this yummylicious chocolates from Apollo.