Shore Breaks: Apple Tree Resort Hotel's Skimboarding Competition a Success!
Last May 16, 2015, I was invited to witness the Skim Boarding Competition dubbed as "Shore Breaks" which was hosted by Cagayan de Oro's leading resort hotel, Apple Tree Resort and Hotel.
The competition was divided into two categories. The Kids category from 7 to 15 years old and adult category from 16 years old and above. All the skimmers showed off their skim boarding skills that ran from morning 7am until 6pm.
The event was created in order to promote the sport to Northern Mindanao and provides opportunities to the youth to actively engage in programs and activities which upholds the quality of life. It also create and develop an understanding of the importance of sport in the pursuit of a healthy and active lifestyle and to persevere in order to achieve success.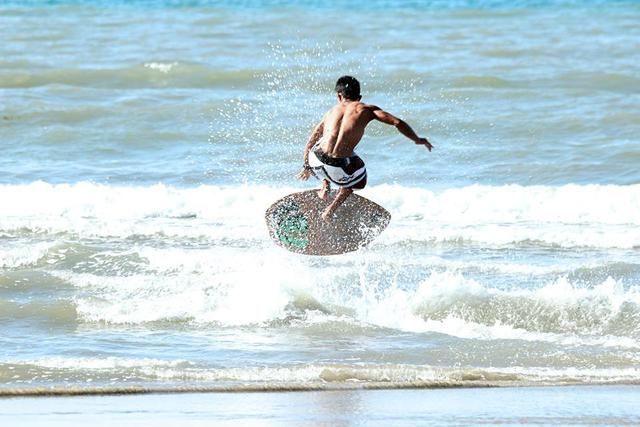 Skim-boarding or skimming is board-sport similar to surfing which takes place near the shore and uses a skimboard in order to glide across the water's surface to meet an incoming, breaking wave, shorebreak, and ride it back to shore.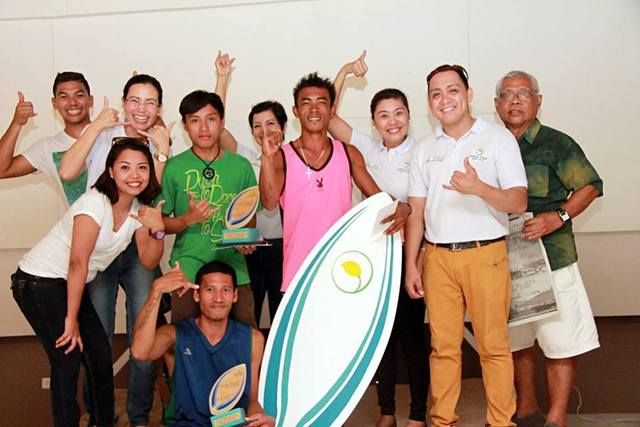 Kids Category:
Champion – Lester De Rosal
1st Place – Luther Uban, Jr.
2nd Place – Crismar Lariosa
Adult Category:
Champion – Arnel dela Cruz
1st Place – Kenny Egam
2nd Place – Christian Quitat
all photo credits from Mr. Clement Dampal
The First and Second Placers of each categories received an Overnight Superior Accommodation with breakfast for 2 persons and complimentary tickets for the Infinity and Sea horse-shaped pools, Cash, Certification and customized Trophy. While Winners will get a new and customized Skim-board with all the above-mentioned prizes.
This event is brought to you by Mindanao Daily News, Business Week Mindanao, Mindanao Star, Cagayan Times, Clix, and Easy Rock 96.9 FM and of course hosted by Apple Tree Resort and Hotel which is located in Opol, Misamis Oriental.
For more information on Apple Tree Resort and Hotel, call (63 8822) 75-46-49/75-43-28 or (63 88) 555-0003, or email fantasticescape@appletreeresortcdo.com. Take in the new Apple Tree look by visiting them on the worldwide web at appletreeresortcdo.com.
Congratulations to all the winners and to Apple Tree Resort and Hotel for the success of this event!