Let the Boodle Fight Begin at Boodlelicious Grill
If you are fond of enjoying every moment with your family and friends that includes feasting or eating together, then why don't you try the fun and enjoyable way of eating where long tables are prepared and foods are placed on top of the banana leaves. In other words, its the boodle fight and Boodlelicious Grill is your answer for great food at affordable prices!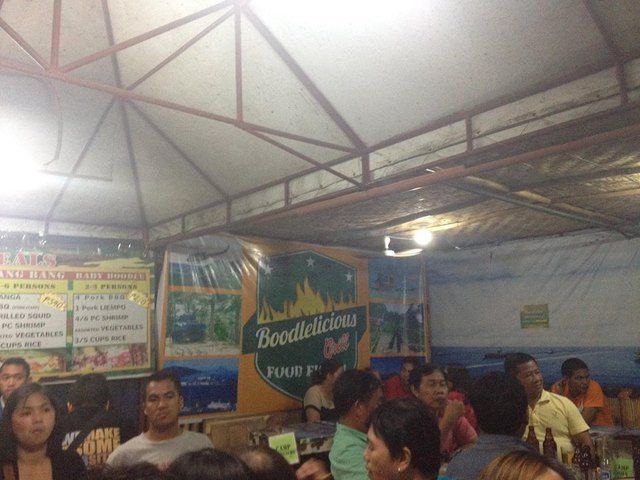 It was our first time to dine in this place and it was an awesome experience. We felt relaxed and we enjoyed our food while eating by hand. The venue which is located at CDO Night Cafe and Bazaar, Pelaez Rotonda are very welcoming with an open space in the theme of a military academy.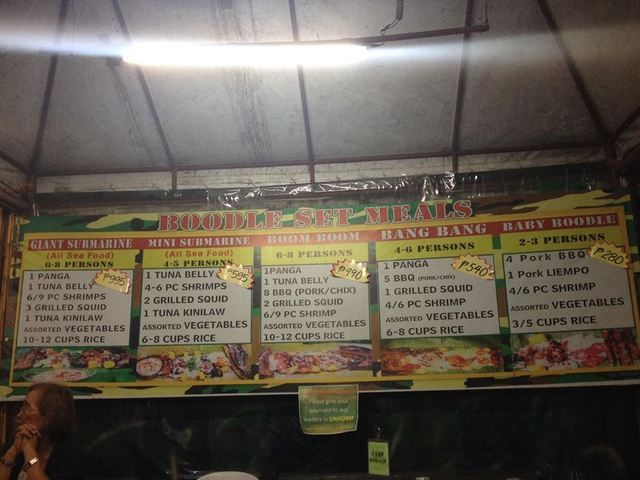 Their boodle set meals first started with three combos: Baby Boodle (for 2-3 persons), Bang Bang (for 4-6 persons) and Boom Boom (for 6-8 persons) all consisting of assorted fresh fruits and grilled vegetables, pork and various seafoods such as panga, tuna belly, shrimps, and grilled squid. They added the Mini Submarine (for 4-5 persons) and Giant Submarine (for 6-8 persons). See photo above for the prices.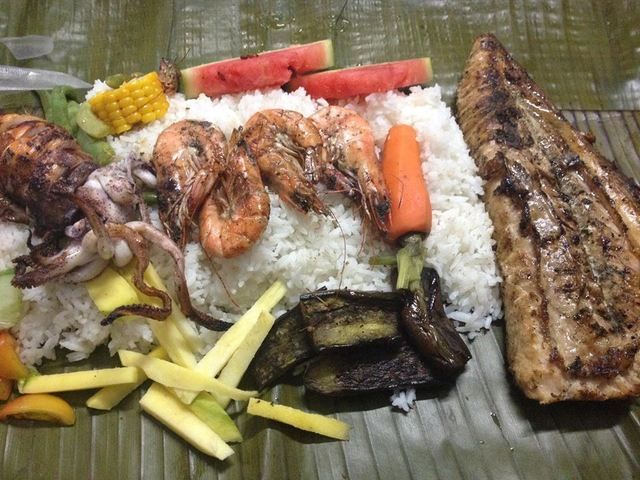 The boodle style of eating is absolutely more exciting than dining out in a fancy restaurant. Do you agree? As for me and my family, we really had a fun dining experience! :)
You may Call or text them at 0927 630 0757 or 0917 984 2071 for bookings and reservations. Or visit their facebook page for more updates.