Sun Cruises' Manila Bay Dinner Cruise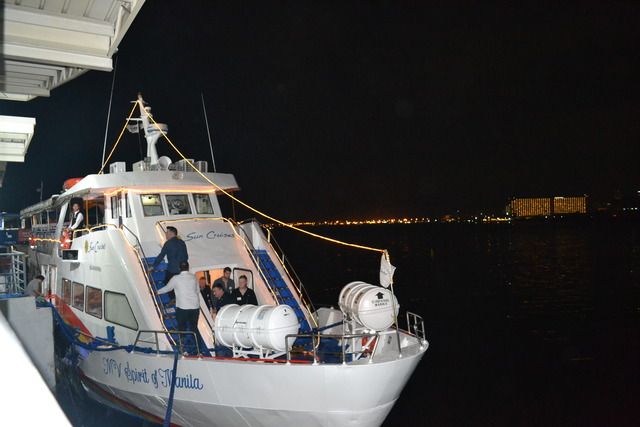 One of the most unforgettable experience we had when we stayed in Manila for almost a week was the dinner cruise at Manila Bay together with my family. It was our first time and we really enjoyed the night while cruising and dining together. I first heard about this dinner cruise from a blogger friend who also shared her experience so while we were in Manila, we grab the opportunity to experience it as well. :)
I made the reservation online through email and paid the tickets for a dinner buffet at Sun Cruises Esplanade Seaside Terminal. The price was pretty affordable, you can have it for only Php 650 per person for this particular package.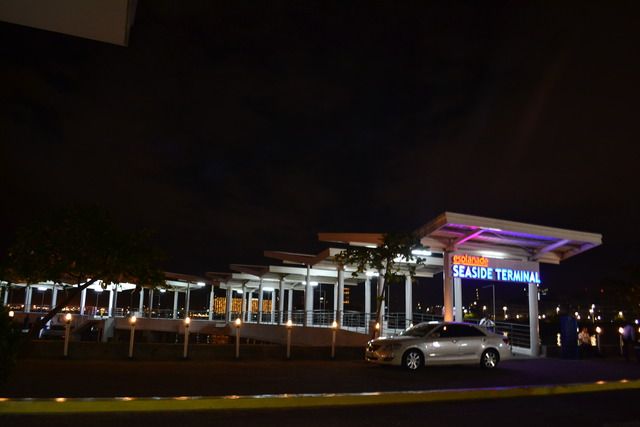 The package inclusions are:
1 hour and 30 minutes cruises along Manila Bay
Romantic serenade on board
Table Allocation at the upper deck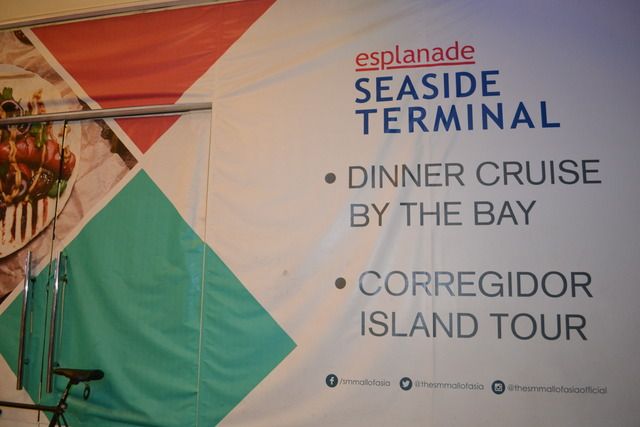 Sun Cruises delivers this extraordinary experience with its cruise ferry, M/V Spirit of Manila. We are awed with lights of SM Mall of Asia by night as the cruise takes us across the Manila Bay for an hour of night time spectacle.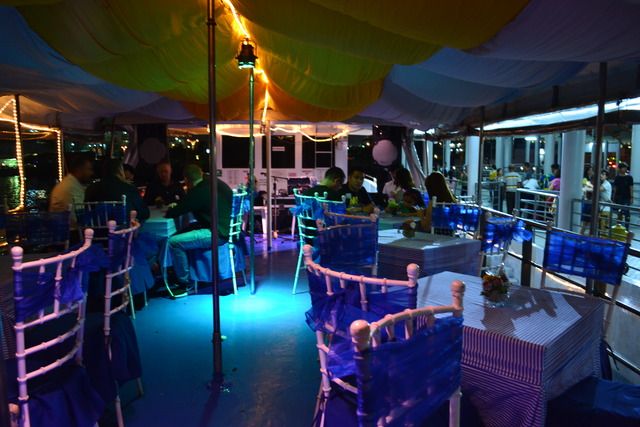 It provides memorable dinner cruise service to Filipinos and tourists alike.
The dinner cruise also includes live entertainment from an acoustic band that adds to a more relaxing and romantic atmosphere.
The entire menu includes soup and a main meal of rice, some veggies, one viand and

some desserts.

Beverages are no included in the menu so prepare to shell out a few more bucks for soft drinks, bottled water, and juice.
Sights From afar, we have seen the whole of Manila Bay, all the city lights, tall buildings, and other ferries that were sailing during that night. I can say that this was a wonderful experience. We really enjoyed the entire tour and the view was indeed breathtaking so we captured as many photos as we can.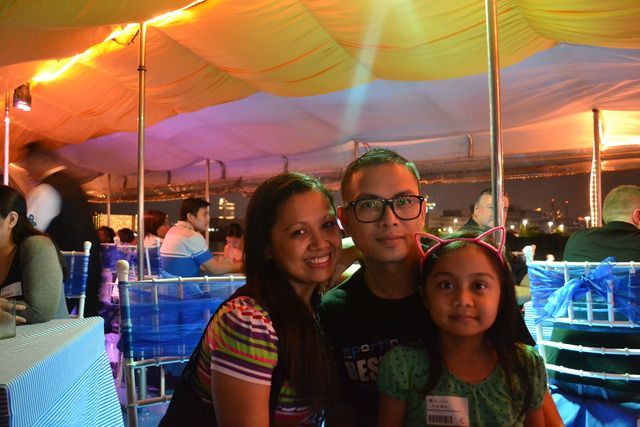 I bet that everyone will surely love to see the waves, all the lights

and

be serenaded by a live band

in this one of a kind tour on board by Sun Cruises. Traversing Manila Bay for over an hour with music and a romantic dinner was magnificent! The reflection of the lights from SM Mall of Asia was awesome.
I would definitely recommend this cruise experience to everyone especially to the couples out there who is planning to have a date or celebrate any special occasion.
The Manila Bay Dinner Cruise was indeed an unforgettable experience. So, be sure to include it on your list of top to talk about-and-share family experiences.
For more inquiries and reservations, call (632) 834-6857 to 58 or 527-5555. You can also check out their website at http://www.corregidorphilippines.com.