Brick Oven Pizza's Deliciously Made at Oliver's Pizza!
Well, here's a pizza place to go that my family and I had discovered and it's considered as one of the Top Pizzerias in CDO!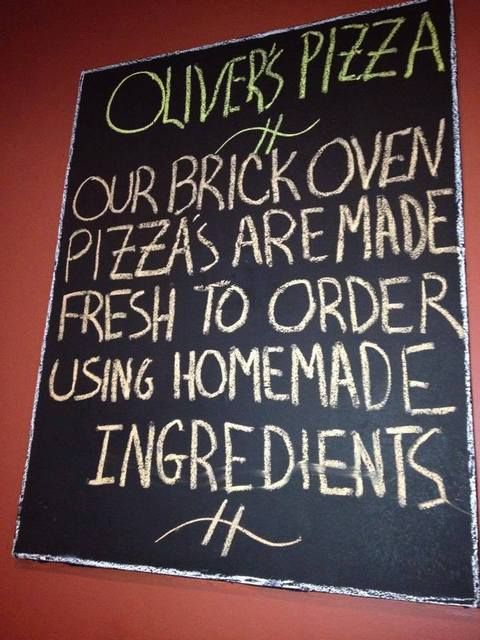 When my mom and my stepdad spent their holiday with us a few weeks ago, one of the things that we love to do is to eat, eat and eat! Yes, we love food trippin'! and because of that, when my stepdad craved for some pizza, I've introduced Oliver's Pizza to them. (My stepdad is a Swiss guy so he knows what the real Italian pizza tastes like).
It was our first time to visit the pizza place and tasted their incredibly delicious pizza and boy! It never failed our expectations! It tastes really good!
What makes Oliver's Pizza different from the others is that it uses the wood-fired brick oven in baking which gives an authentic taste of Italian cuisine. It's all natural and it's all made with fresh ingredients!
You should not miss the Margherita, Vegetarian, Alfredo's and try many other flavors as well! :)
Oliver's Pizza is located Door 106, Great Spot Arcade, J.R. Borja Extension next to The Wine Cellar (also owned by Oliver's). Open Tuesdays to Sundays 4 pm - 11pm.
So, what are you waiting for?
Go have your pizza today at Oliver's Pizza! ^_^