Top 3 Boodle Fight Restaurants in CDO
Looking for a Boodle fight restaurants in CDO?
Well, look no more because here's our Top 3 choices where my family and I had the chance to dine in and tasted their boodle fight menus and specialties.
The first on our list is of course our favorite family restaurant, Boy Zugba! :) Their Boodle attack menu "Meat Me at Da Sea" is our favorite! It is composed of squid, calamares, kinilaw with lato, pork barbeque, chicken inasal, pork liempo, cheezzy chorizo, krispy kangkong, itlog maalat, mangga't bagoong and kropek. It is good for 5 pax for only P1,599.
Boy Zugba is located at Corrales-Ramon Chavez St and 3/F of Centrio Mall. For more info, visit their Facebook page or contact them at these numbers: Boy Zugba Corrales Cellphone: 0917 772 2450 Landline: (088) 880-5555 Boy Zugba Centrio Cellphone: 0917 772 1834 Landline: (088) 859-0115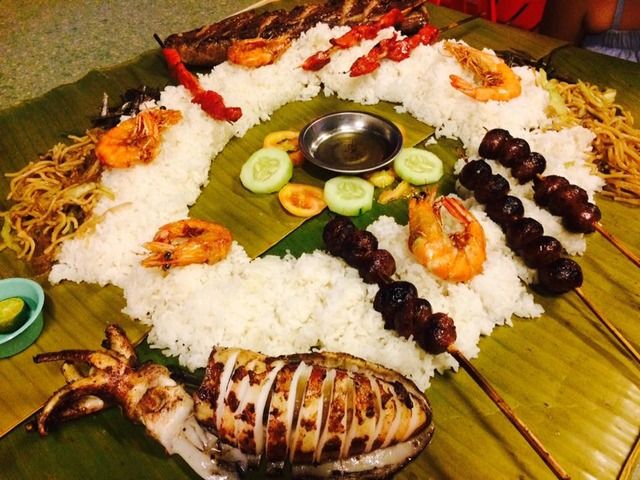 The second on our list is at NIA RA JUD Boodle Fight Haus. We ordered the "Super Mom" menu worth P799. It is composed of large tuna belly, squid, pork barbecue, shrimp, chorizo and pansit. NIA RA JUD is located at Corner Tiano-Chavez St. Cagayan de Oro City. You can call 0917 324 2300 or visit their Facebook page for more info.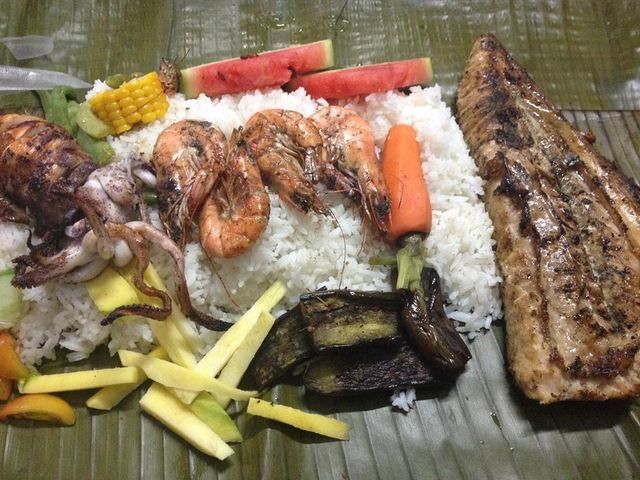 The last but definitely not the least on our list is the Boodlelicious grill. We chose their Boodle set meal called "Bang Bang" which is composed of panga, barbecue, grilled squid, shrimp and assorted vegetables. It is good for 4 to 5 persons for only P540. Boodlelicious Grill is located at Tiano - Akut Sts. (Fronting Pilgrim Christian College) Cagayan de Oro City. For more info, call 0977 849 5974 or visit their Facebook page as well.
All of these 3 Boodle fight foodies tastes deliciously good!So, if you are fond of enjoying every moment with your family and friends that includes feasting or eating together,then you should try dining out with these boodle fight restaurants here in CDO!